Try a gourmet take on ballpark classics

PopDawgs brings a little bit of Braves Country to The Yard in Downtown Wellen Park. Open year-round, everyone is sure to find something to enjoy with a menu featuring gourmet, butter-soaked popcorn, hand-crafted hot dawgs, and supersized soft pretzels with delicious dips.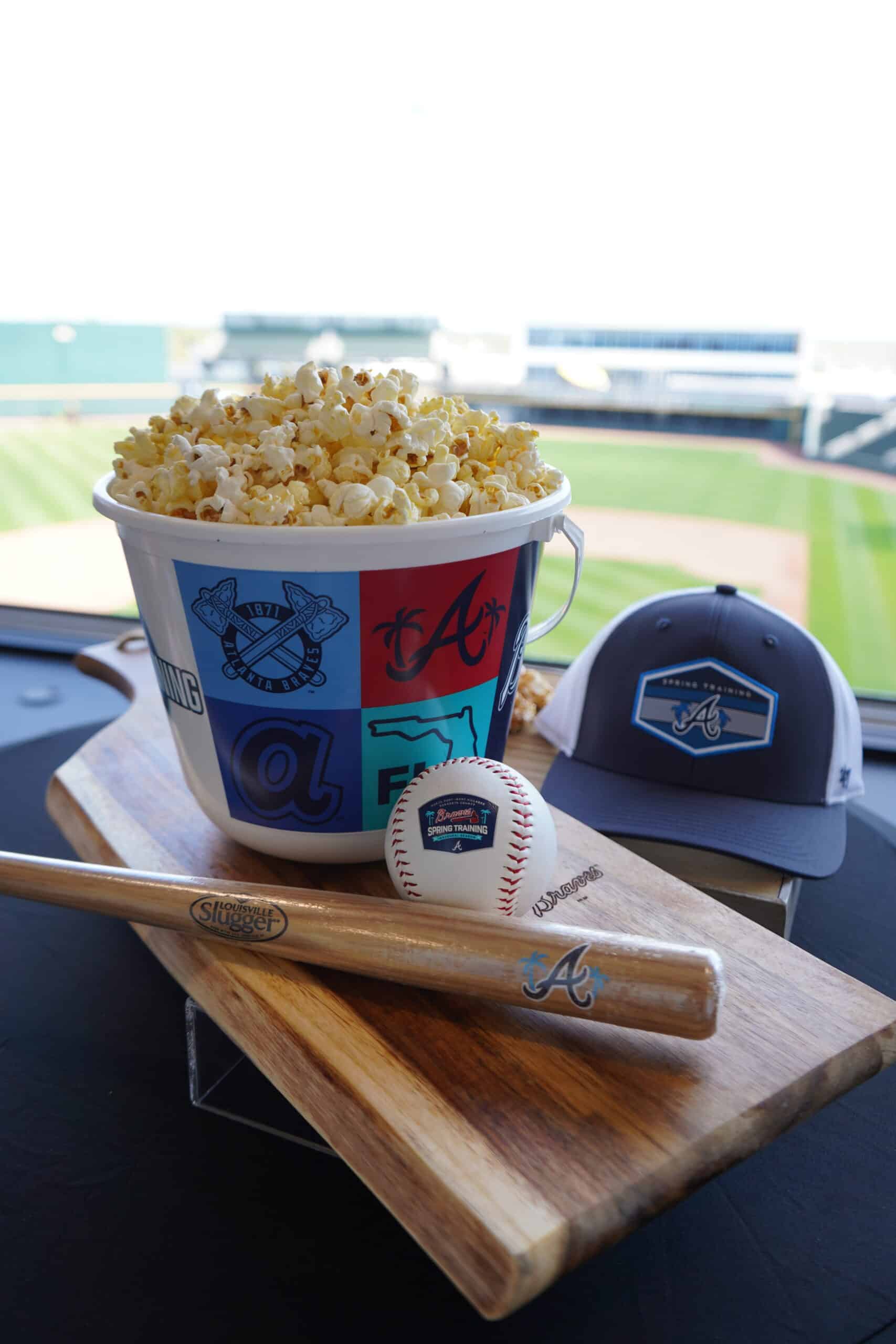 Menu
Design a Dawg $8
served on a pretzel hoagie roll topped with your choice of cheese sauce, chili, sauerkraut, diced onions, ketchup, mustard, and relish.
Footlong Corn Dawg $8
with a choice of condiments
Mini Corn Pups $5
bite size version of our corn dawg
Gourmet Popcorn Bag $7
ask for today's flavors
Souvenir Gourmet Popcorn Sandpail $10
your choice of flavor served in an exclusive Atlanta Braves popcorn bucket
Triple Play Popcorn $15
any three bags of gourmet popcorn served in an exclusive Atlanta Braves popcorn bucket
Soft Pretzel $12
Classic, Cinnamon Sugar, or Garlic Parm with a choice of dip (cheese sauce, sweet glaze, chocolate)
Tater Tots $5
chili and cheese toppings available
Coleslaw $3
Where to Find PopDawgs
Follow the signs to Downtown Wellen, and find the bright red shipping container located by Grand Lake and the event lawn.
PopDawgs
PopDawgs, Wellen Park Boulevard, Venice, FL, USA